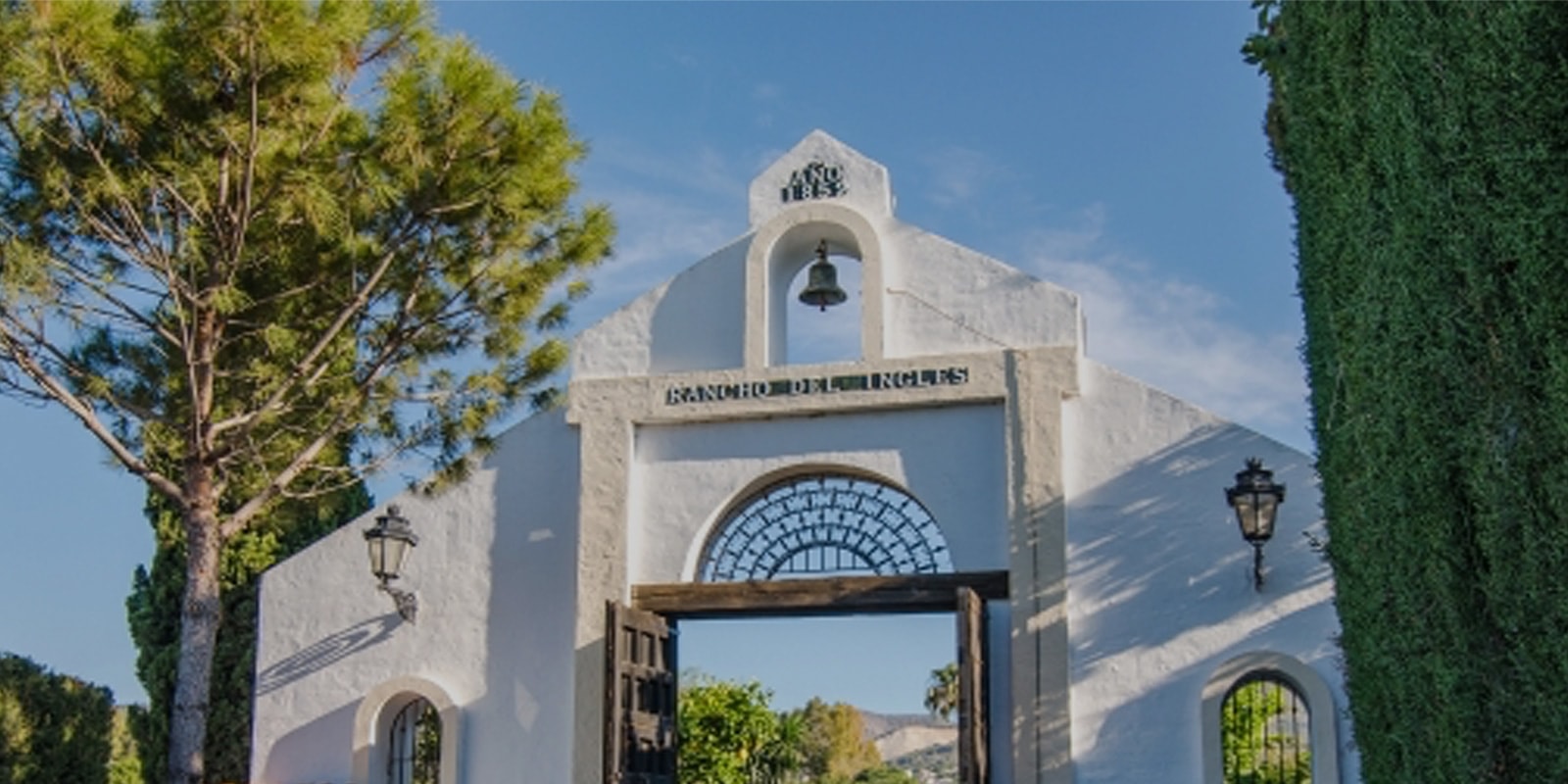 ABOUT
We are family.  We are David, Miyuki and son Cameron, and over some 35 years, we have  gradually transformed a derelict rambling farm, first into a holiday home and now into an exciting wedding venue with rooms in which to stay. 
We have been hosting weddings for many years but in 2014 Cameron took on the event planning and management.  He grew up in London but being an outdoorsy type he knew early on that he would like to live at Rancho.  He is fluent in Spanish and bursting with energy which are two useful attributes considering what is needed to run successful weddings in Málaga.  
David, a fanatic of old wood, bought the property in 1983. While the original farmhouse dates from the 1850s the rest is a cornucopia of building materials that David salvaged from Europe and beyond, resulting in a  fusion of architectural styles. Spaces are furnished with eclectic pieces: a shelving unit from a Surrey post office, an ancient Salamanca door, a raised-iron Rajasthani bed... there's even a shower room open to the skies. No two rooms are alike but there are constants, in the  terracotta tiles, the arched shuttered windows and the ironwork and balconies. 
David built the "barn" which is now home to the dance floor, bar and celebration area, on a whim, with no idea what is was going to be for.  Friends visiting the building while it was a work in progress would be quizzed at to what use they thought it could be put to. Among the suggestions were a dance or yoga studio, a gallery and an artist's residence and while it has been used as all four, no-one knew that when it grew up it would be a brilliant place to host weddings. 
We now offer you a ten bedroom, ten bathroom wedding venue.  We like to think of ourselves as having international appeal and we are dead chuffed to have been chosen by couples not only from Spain and the UK but from all corners of the globe such as Japan, Australia, Venezuela, Norway, Sweden, Denmark, Germany, Hungary, Poland, France, Holland and Belgium reflecting that eclectic theme all over again.
Looking forward to welcoming you here, 
Miyuki